Do you want to know where the best paintball places in the world are? If you're mad about paintball and you love to travel, then of course you do.
Let's look at 10 of the best paintball arenas you can play. These paintball venues are not in any particular order. So check them out and pick where your next cool paintball game is going to be located.
Top 10 of the Best Paintball Places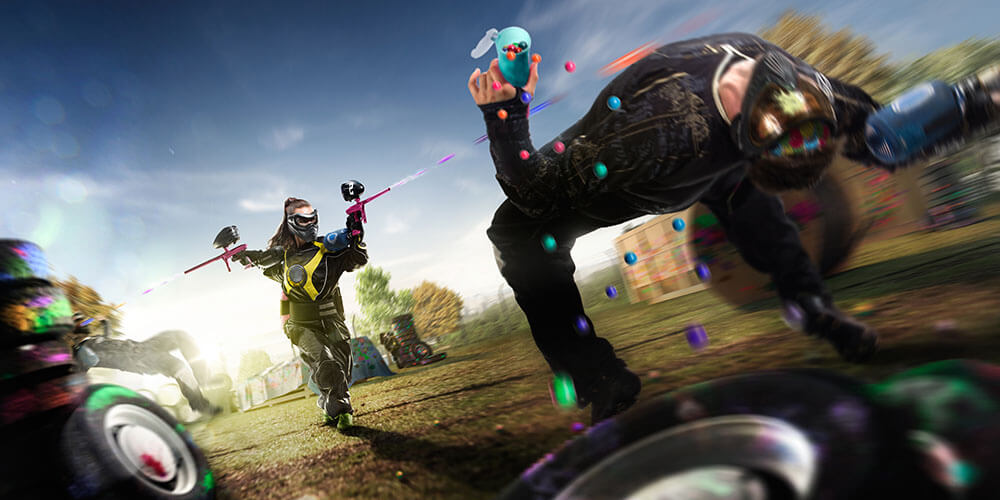 1.

Battleground, Europe
Battleground situated in Poland, but under management by Germans, the site is only one hour from the German capital Berlin.
22 playing fields over a 64 ha area makes this the largest paintball field anywhere in Europe. Twice a year they hold the Scenario Big Game which attracts over 1000 players from Germany alone, making it one of the biggest paintball events in Europe.
Night games under floodlights and some very varied topics try the Mc Donalds fun field or the trenches of Verdun and 3-story buildings in the House of Paint. There's really something for even the most demanding players.
You can even take a ride in a genuine T55 battle tank.
You can stay overnight in the guest rooms to get an early start on your next game.
2.

Paintball Mirabel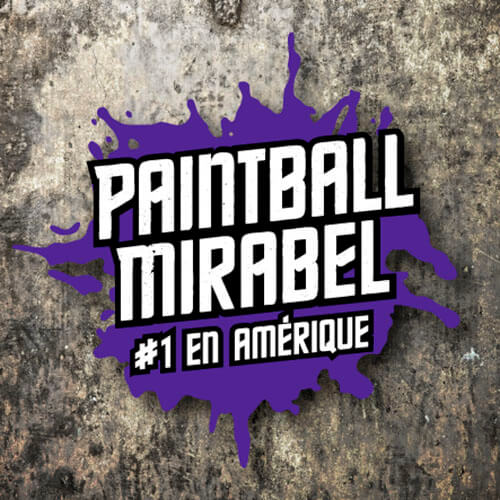 Paintball Mirabel claims to be the best paintball field in North America and with over 7 million square feet one of the biggest paintball fields in the world.
This is where over 1500 paintballers from all over the planet come to take part in The Tippmann Challenge.
On-site there are 27 exceptional-looking maps, but we can merge them into one gigantic paintball field. And how about some historical recreations, from the Vietnam war or the Normandy Landings? If that doesn't whet your appetite, then get involved and experience woodland simulation, desert or castle sieges.
Because they play the northern location winter games, experience paintball played in the snow. 
If you play Mirabel then you must check out their top 5 fields:
The Landing-fight in the open or along a cliff, with a plane, boats and trucks
The Crash – definitely one of the coolest paintball fields ever created, fight around crashed planes, or climb the sniper towers to pick off the enemy. Some excellent scenarios can be enacted here
The Shack – defend the shack against a much larger force. Fight them off as they try to gain access into the shack
The Dunes – try out the dunes with real choppers and planes
The Fort – head back in time to medieval England, hold off the surrounding enemy who try their best to get into the castle using secret passageways
3.

Bawtry Paintball Field

Bawtry paintball field is situated in the UK. They claim to be the biggest and best paintball field in the UK and Europe. Set in 365 acres of woodland in Bawtry forest (think Robin Hood country).

Meet one of the worst threats in paintball history, the Predator a 7ft tall hunter-warrior who stalks his prey with deadly intent. If you move he fires his marker with such accuracy he's never been defeated.

The owners at Bawtry buy famous props from Hollywood movies to set up their different game zones. Like the Lynx helicopters from the Tom Cruise movie The Edge Of Tomorrow.

Check out the game zones like Fury, Ewok Adventure, The Predator, Green Zone and others.
4.

Skirmish Paintball
Based in Pocono Mountain, USA, Skirmish claim to be the best paintball facility in the world. Set in 750 acres, it's certainly the biggest paintball field in the world, and houses 50 of the best paintball maps.
Everything's provided at Skirmish. Are you new, never played paintball before, no worries, they'll take good care of you.
They really have it all at Skirmish. Two castles, tanks, airplanes, boats, cargo containers, it's really more a question of what they don't have, than list everything they do.
They have you covered for special event days, groups, kids and total beginners are all catered for. You would be excused for thinking some layouts look more like real special forces training areas, they are so authentic.
5.

Hollywood Sports Park
Being based in the movie capital of the world, you would expect a paintball field situated here to showcase famous movie blockbusters. They will not disappoint you.
Check these out – featuring actual movie set props from classics such as Starship Troopers, The Haunting, Saving Private Ryan, Godzilla, and Supernova. Those are just a few. How about Racoon City, Mad Max, Escape LA, Forbidden City? Wow, who doesn't want to play paintball in these locations?
If you're a beginner, then you'll enjoy paintball soft until you get some experience under your belt. They do have an age limit here and that's no-one under 10 may play.
6.

Hot Shots Paintball Adventure Park Australia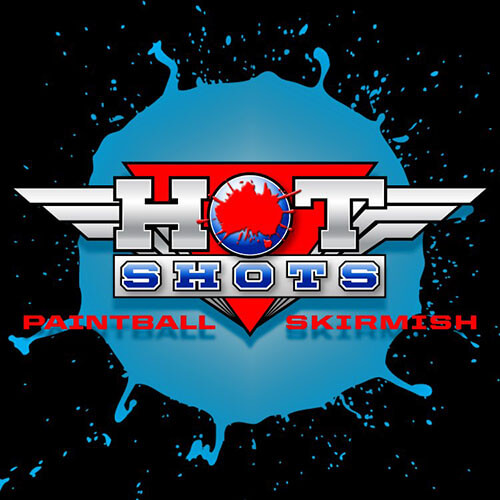 Recently voted best paintball skirmish park in Australia and No.4 in the world, by Buzzfeed USA. Situated in Annikie, Victoria, not that far from Melbourne. 
Enjoy the Hotspots experience, the Next Generation in paintball experience. The reason the park has such a great reputation is the unrivalled experience for players. Elaborately themed structures, Hollywood movie props, backdrops that have no equal and Hollywood style special effects and explosions.
Featuring 11 different playing fields, with the likes of High Noon, The Gauntlet, Mission Impossible, Fortune & Glory (Tutts Revenge), and Assassin In The Ruined City, really something for everyone.
7.

Asylum Paintball New Zealand
New Zealand's Premier Paintball Park – Asylum Paintball.
What a brilliant name and this place is something else. For a creepy experience like no other, come to play paintball here. The site was a former psychiatric hospital, that only closed down in 1999.
You can play inside, outside and at night. Truly an all-weather facility. If you like playing inside, choose the Doom arena, with a design flair to match old-school computer games.
Or take it outside and play the Urban Assault (attack and defend games), the Wrecking Yard (battlefield comprises dozens of wrecked cars) or the paintball sports field (test your communication and teamwork abilities).
Split up into age groups, there's something for everyone. Kids from 6 to 9 years have their own areas where they can play paintball soft. Teens 10 to 18 years can enjoy three-party types: Paradox, Gotcha and classic party time.
8.

Blitz Paintball
Blitz paintball is the most highly rated paintball facility in the US Rocky Mountain Region, not too far From Denver, Colorado.
Buzzfeed USA voted Blitz into its top 10 most extreme paintball fields in the world. Their motto " Don't Play The Game… Live The Game".
In their Scenario-Recreational Fields, they have 5 zones for you to play. 2-Story Castel, Urban Combat, Military Base, Hyperball and Spool Field.
These games are all about capturing the flag. This makes for an exciting game, they invite all levels to play together. However, the players are split in a fair manner to make thing equal. This is excellent for beginners to get a real feel for the game of paintball.
9.

Mayhem Paintball

Back to the UK for number 9, and this is Mayhem near London. If you're in the UK or planning to visit and want the ultimate hardcore paintball experience, this is for you.

You can play the likes of 'Bog' a real computer game experience, with real Russian T-55 tanks, battle-damaged vehicles and bombed shipping containers, you'll be more than impressed.

With a total of 13 maps, there's something for the most discerning paintballers here.

Top-class equipment hire, for example, thermal double-glazed goggles, no fogging up when you go in for the kill.

In London for just a few days? No problem, they arrange a pickup service from central London to get you to the field.
10.

Xtreme Park Adventures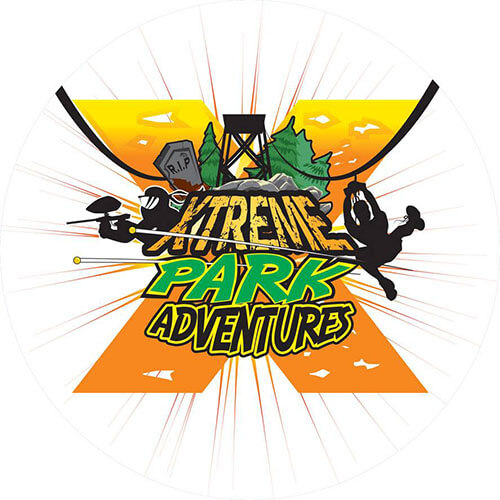 You can find Xtreme Park Adventures paintball fields in the Durham area of North Carolina USA. 
The site has created a series of game menus to make sure you're not just thrown into a field with no direction and boring games.
Their menu incorporates games such as:
Valkyrie
Rage
Civil War
Hostage
Zombie Apocalypse
Deathstar
The Four Horsemen
Capture The Flag
Juggernaut
Kombat Convoy
You can choose from any game menu or let the staff choose for you.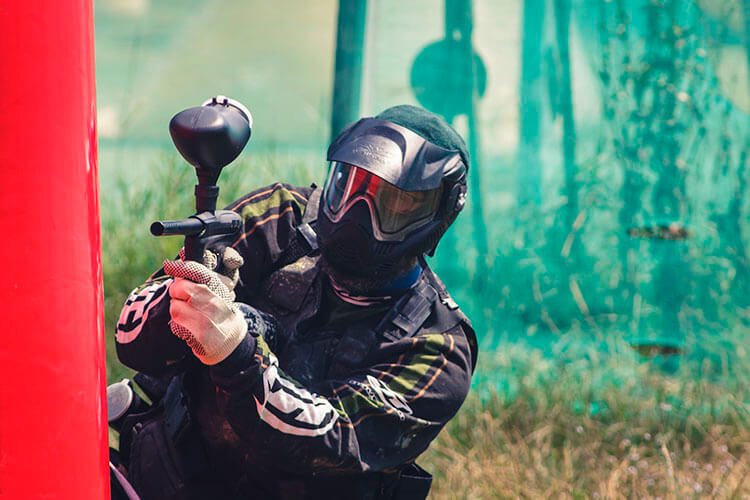 In Conclusion
The list we've compiled are 10 of the best paintball places in the world. Of course, there are hundreds of paintball venues in just about every country on earth. 
If you're looking for a place to go paintballing, then choose any from our list for a truly exceptional experience.
But don't just take our word for places to play paintball, check them out yourself.